Cost of living crisis still yet to be felt by UK hotels
The UK's cost of living crisis deepened last month, as consumer prices rose from 11.1% in the 12 months to October, the most in 40 years and a big jump from 10.1% in September. As costs increase faster than incomes can keep pace, we look at how, and if at all this financial challenge is impacting UK hotel's on-line performance.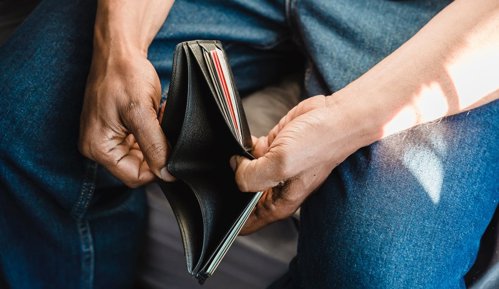 URBAN V RURAL
Traditional performance data, compiled and produced by Hotstats and analysed by RSM UK shows that occupancy rates of UK hotels increased to 75.4% in September compared to 72.8% in August. While rural destinations were the big winners in summer 2021, these leisure submarkets have seen their pricing power begin to dissipate over the last several months reflected in lower average order values and on-line revenues than their city counterparts.
The chart below maps average on-line revenue for 4- and 5-star hotels in the UK over the last 12 months.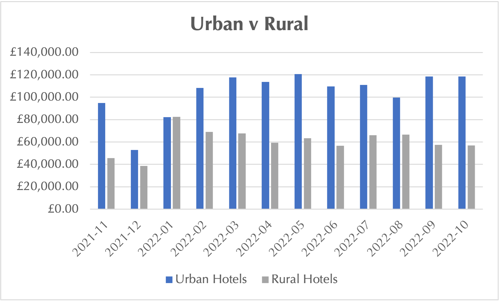 In late 2021, just as the pandemic was coming under control, hotels were hit by major cancellations amid concerns about the spread of the Omicron variant, illustrated by the lowest on-line revenues for urban and rural hotels in the last 12 months.
A January rebound fuelled by pent-up demand from families missing out on Christmas get-togethers and celebrations benefitted rural and urban properties alike but from February onwards city hotels have been the real winners for revenue booked on-line. In September and October, average on-line revenue for city 4- and 5-star hotels more than doubled their rural counterparts. Buoyed by strong levels of pent-up demand and the fall of the pound against the dollar, UK cities with an international draw have attracted more and more overseas visitors. 
ARE CUSTOMERS STILL BROWSING FOR HOTELS?
Using data from over 250 UK hotels it's safe to say that yes that customers still want to travel and are still browsing for stays in UK hotels. The chart below plots average website traffic for all UK hotels over the last 12 months. Consumer confidence appears to remain despite inflationary increases with traffic peaking last month at 21,189 and up 4% on the same period in 2021.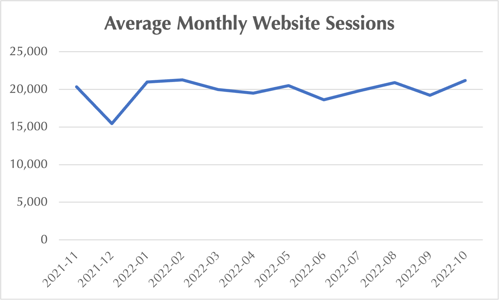 LOOKING AND BOOKING?
The chart below maps average transaction volumes for UK hotel websites over the last 12 months. The dip at the end of 2021 reflects the impact of the Omicron variant, with bookings then tracking upwards to reach their peak for 2022 (YTD) in January with an average of 165 monthly transactions. Between June and October transactions have trended upwards with an increase of 21% overall.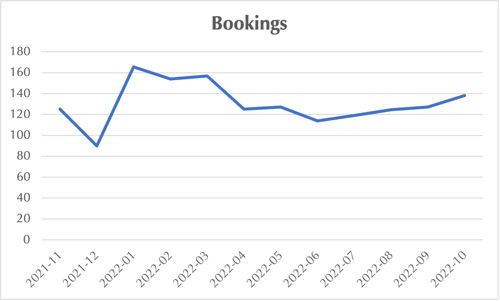 In spite of the cost-of-living crisis, the UK hotel sector is not seeing any significant website revenue drop, with revenue levels staying very much in line with website sessions, tapering off over the summer months and tracking upwards since August.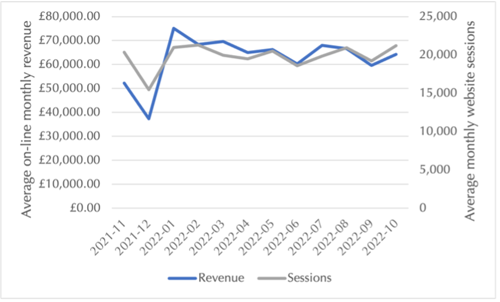 HOTELS INCREASE GOOGLE ADS SPEND TO DRIVE MORE DIRECT BOOKINGS 
As more and more hoteliers seek to find customers at every part of the sales funnel, hotels are investing more on-line with Google Ads to compete against the buying power of OTA'S and drive more business directly via their own websites. The chart below illustrates on-line investment by 4- and 5-star UK hotels over the last 12 months.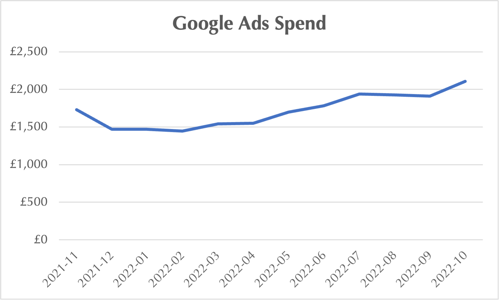 As the economic and political landscape continues to shift, we will keep an eye on UK hotel performance over the coming months and continue to bring you regular updates. If you would like to sign up and begin benchmarking your hotel's website and digital marketing performance, it only takes a few minutes to join the Hotel Benchmark community here.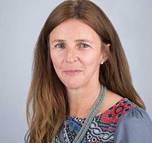 Katrina Bio
Katrina has been working in the hospitality industry since 1993, more recently at Hotel Benchmark, uncovering insight from a wealth of data.