Ecommerce tracking for hotels
To really understand the performance of your hotel website and return on investment from on-line marketing campaigns, ecommerce tracking is essential. Being able to match revenue data against website usage can help inform your marketing decisions, after all if you don't know what's working and what's not, it can be difficult making the right improvements.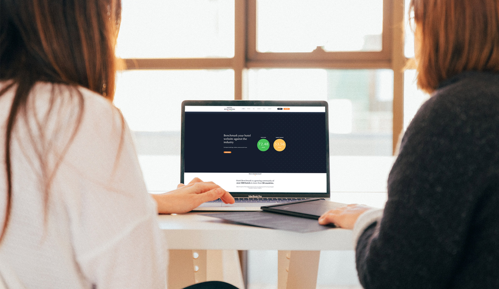 MARKETING DRIVEN BY DATA
For small, independent hotels without dedicated marketing and e-commerce teams, having the expertise and time to set up a web analytics platform like Google Analytics can feel a little overwhelming. But answering questions like should we continue to spend on Google Ads? What is our most popular room type booked on-line? Is our revenue up or down for the same period last year? can all be easily answered once you have an analytics platform set up and more importantly ecommerce tracking enabled. 

ECOMMERCE TRACKING
In simple terms, ecommerce tracking is the ability to show transactional data in your Google Analytics account. Without it you will see standard metrics like users, sessions, bounce rate etc but you won't actually know whether a session ended with a transaction (room booking) or not. Ecommerce data allows you to analyse purchase activity like total revenue and total number of transactions and to calculate powerful metrics like conversion rate and average order value as well as helping you track the role that specific channels play in your on-line sales. 

If you are running paid on-line marketing campaigns without ecommerce data, you are more likely to struggle to calculate the return on your investment or know whether to divert more marketing spend to the channels that deliver the most revenue.
COMMON PROBLEMS WITH ECOMMERCE TRACKING
One of the major issues that arise when using ecommerce tracking is cross domain tracking or not having it set up. Cross domain tracking is a way of allowing Google Analytics to track a visitor as one continuous session on two or more related sites. One good example is a hotel that has its website and booking engine on different domains.
Tracking a user that visits the hotel website and then the booking engine to complete a transaction as a single session (cross domain tracking) means that the visitor isn't counted twice, once on the hotel website and once on the booking engine. 
Cross domain tracking ensures that your Google Analytics account will follow the same user throughout their journey until they have completed a booking or transaction, irrespective of how many domains they visit. A single visitor is counted as just that and you can also be more confident in understanding how that visitor found you. If for example they started their journey via a friend's recommendation on a Facebook ad you had placed, moved to your hotel website to learn more about your location and facilities, checked prices on an OTA like Booking.com to make sure they were getting the best rate, and then came back to your site to make their booking ultimately via your booking engine on another domain, without cross domain tracking, the visitor would have potentially been counted several times instead of one and you would have no certainty in knowing how that visitor found you. Was your Facebook ad campaign successful? Has your hotel website been unsuccessful in converting a visitor?
With cross domain tracking installed you could have followed the complete customer journey, and be aware that the ad you placed on Facebook led the customer to your hotel website where revenue management 101 played a role in the customer coming back to you to book, avoiding OTA commissions. And even more importantly that visitor can be retargeted at a future date to drive more bookings.
GETTING SET UP
As with all data, it's better to configure and report on the areas that you will use, instead of using a 'catch all' approach which requires a far more comprehensive set-up and data inevitably ends up sitting in reports and databases that are rarely or never used. Of course some development expertise is required and the technical implementation of e-commerce tracking depends on your hotel booking engine provider, so best left to the professionals.
The advent of Google Tag Manager (GTM) makes Google Analytics tagging easier, so if you haven't installed GTM, implementing it across your hotel website and booking engine site will make the whole process far less painful in the long run.
If you would like to know more or need help getting ecommerce tracking set-up just drop an e-mail to hello@hotelbenchmarking.com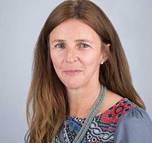 Katrina Bio
Katrina has been working in the hospitality industry since 1993, more recently at Hotel Benchmark, uncovering insight from a wealth of data.