Gen Z travellers – the ones to watch
Gen Z travellers – the ones to watch
Using age demographic data from Google Analytics for over 200 hotels, we explore the buying behaviour of Gen Z travellers and look at how hoteliers can be successful in winning over this new generation.
Gen Z account for around a third of the world's population, a sizeable chunk of the market that hoteliers cannot afford to ignore, particularly because hotel bookings by this group saw a 240% growth during Covid-19. Using age demographic data from Google Analytics for over 200 hotels, we explore the buying behaviour of these technological natives and look at how hoteliers can be successful in winning over the next generation. 
DIGITAL IN THEIR DNA
Defined as being born between 1997 and 2012, Gen Z is the first true digitally native generation. A generation born with a screen in their hands. A generation that looks down, and not up. Coming of age at a time of relentless technological innovation, 24-7 internet access and on the spot communication, as they mature, enter the workforce, and have more disposable income to spend, it is important for hoteliers to understand what motivates them. How do they approach spending, what devices are they using to browse and transact, which channels are they on most? And most importantly how your hotel can better attract this generation.
GEN Z AND THE PANDEMIC
Gen Z now contribute nearly 3 times as much traffic as a percentage of total sessions for hotel websites as they did pre-pandemic. Year on year traffic has grown for the 18-24 year old category and maintained into 2022 with traffic up by 189%.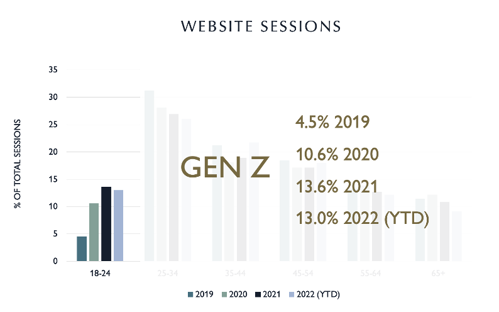 Certainly, traffic is a very important measure for a hotelier's website, but are Gen Z actually transacting? Are they booking? And the answer is yes. The percentage contribution of transactions from 18-24 year olds largely reflects the traffic trend. 
As more visit hotel websites, more of them are booking. In 2019, the 18-24 year old category accounted for just 3.5% of total hotel website transactions, in 2022 (YTD), Gen Z accounts for 12.5%. This means that since 2019, Gen Z's contribution to the total transactions of a hotel website has increased by 257%.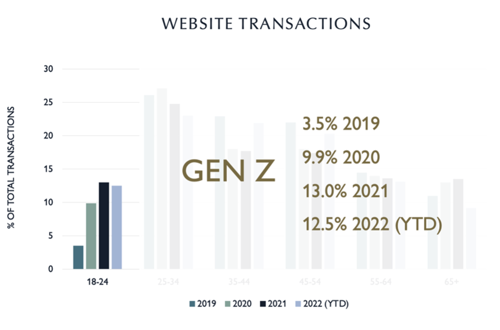 FOCUSED ON THE EXPERIENCE
While Millennials often have a shopping list of places they wish to visit, Gen Z are more focused on the experience and the activities they can enjoy in the surrounding area, but appear to be less price sensitive than other generations when it comes to choosing a hotel.

Four-star hotels are the sweet-spot with Gen Z travelers accounting for the 2nd highest conversion rate, 3rd highest transactions and 4th highest traffic.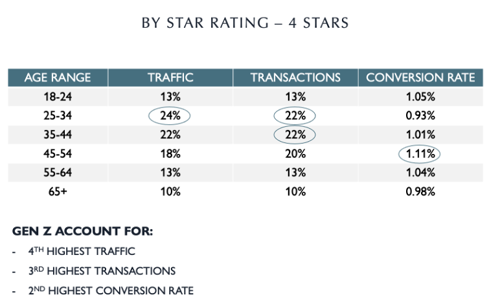 Gen Z actually account for a higher % of traffic to 5-star than the mature demographics (14% compared to 11% for 55-64 year olds and 8% for 65+ years) even if they're not converting – they're showing strong interest in 5 star, so these properties should take steps to engage this audience.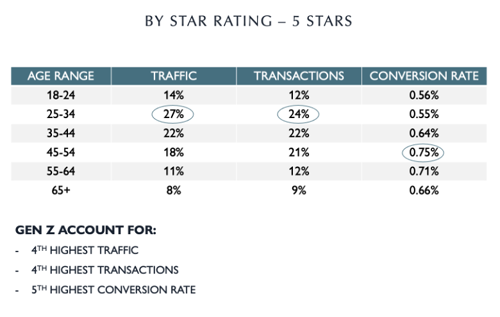 BROWSING ON MOBILE, BOOKING ON DESKTOP
It's probably no surprise to learn that when Gen Z's are spending an average of 10.6 hours each day on their smartphone that they are very comfortable browsing hotels on mobile devices.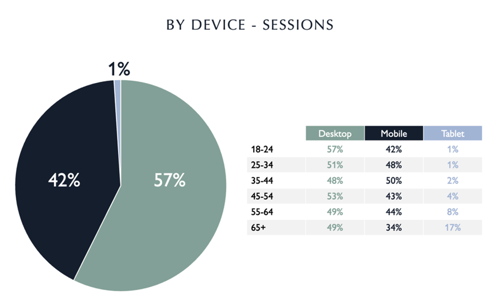 Between January and August this year, 42% of hotel website sessions by 18-24 year olds' were carried out on a mobile device, with 57% on desktop. Desktop may seem inflated for this age group, but most work from MacBooks which are portable and connect seamlessly in cafes, shops, restaurants etc

While most Gen Z travellers are content to browse hotels on mobile devices, when it comes to booking, most prefer to book on their desktop device. 82% of this age category are transacting on a desktop device. If their journey begins on mobile and ends on desktop, it is even more important to ensure their journey is seamless between devices. This generation has grown up with information at their fingertips, they generally lack patience and can quickly move on to something else if they cannot find what they are looking for easily.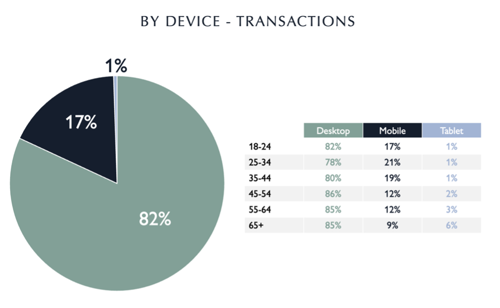 INSPIRED BY SOCIAL
Inspired by content in their newsfeeds, often decisions they make about hotels are found on social and conversion rates are highest for this age category on social channels.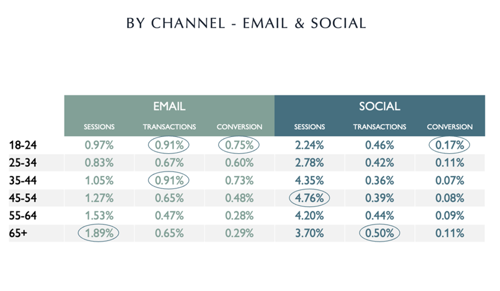 So how do you, as a hotelier, appeal to a generation like this? The team at 80 DAYS has some candid advice based on experience of working with this demographic for over 400 hotels around the world. Check out the latest article here for hotelier marketing tips and to begin enjoying your free Hotel Benchmark reports, signing up only takes a few minutes.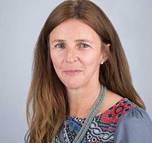 Katrina Bio
Katrina has been working in the hospitality industry since 1993, more recently at Hotel Benchmark, uncovering insight from a wealth of data.