Hotel bookings are going mobile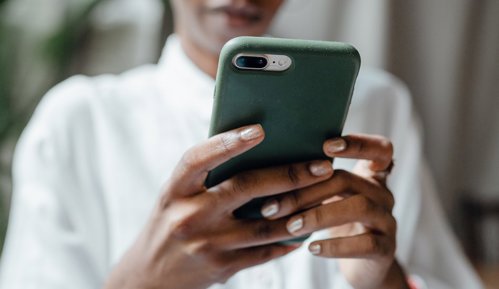 While hotel customers are still using mobiles to browse more than transact, mobile now accounts for over one third of hotel bookings on-line.
When was the last time you used a mobile device? The chances are that you looked at your phone within the last hour, probably even the last few minutes. In truth, you could be reading this blog from your phone. How customers interact with their mobile devices has changed dramatically over the last few years and that includes how they browse and book hotel stays.
Using data from more than 850 hotels subscribing to Hotel Benchmark, 2022 pointed to the inescapable fact that more and more customers are switching to mobile to book hotel stays, particularly since the pandemic. Mobile continues to dominate online traffic to hotel websites. In 2019, pre-Covid, 53% of sessions were completed on mobile devices compared to 59% in 2022, an increase of 6%.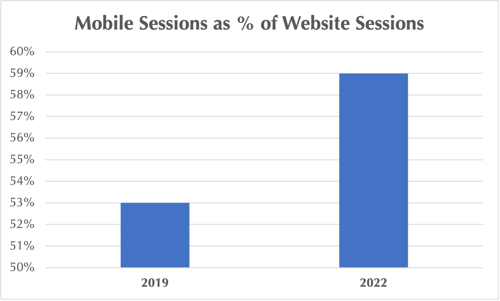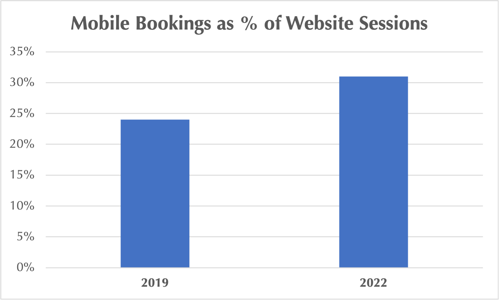 STAR RATING
Another trend worth mentioning when it comes to mobile is that the tendency towards increased mobile transactions is more noticeable for 4-star hotels. Looking at hotels across our global community of properties subscribing to Hotel Benchmark, pre-pandemic, 4-star hoteliers saw 25% of transactions coming from mobile. Fast forward to 2022 and that figure has increased by 10% to 35%. For 5-star hotels the increase has been less pronounced increasing from 24% in 2109 to 27% in 2022.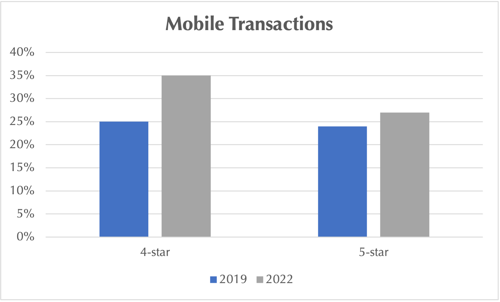 MOBILE IS THE KEY TO SUCCESS IN THE MIDDLE EAST MARKET
Overall, the Middle East market showed the highest growth in mobile transactions. In a region where residents are heavy users of digital, hotel customers have for a long time been happy searching for, and booking hotel stays on their mobile devices. As a region, mobile transactions account for around 35% of hotel stays booked across the Middle East and in Saudi Arabia the average is much higher at 40%.  
The Middle East region sees many more last-minute bookings than its European counterparts, and the preferred channel for these is mobile, where customers can also take advantage of mobile-only offers. Hotels need to make sure they are providing a seamless user experience on mobile but as importantly, ensure it is optimised with last-minute and mobile-specific offers and promotions to really capitalise on this audience. 
A MOBILE MINDSET
If you really want your hotel website to win at mobile, an entire change of attitude about the way content is designed and delivered via your site is essential. Mobile users want convenience, speed and ease of use and a seamless experience browsing, sharing, and booking on the same device, or between devices. 

Tools like Hotel Benchmark can help identify any potential conversion barriers by illuminating where customers are dropping out of your booking funnel. Sign up here to begin enjoying your free reports.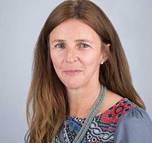 Katrina Bio
Katrina has been working in the hospitality industry since 1993, more recently at Hotel Benchmark, uncovering insight from a wealth of data.