More metrics, more insight
Data is vital in decision-making when it comes to your website performance and driving more direct bookings. We are constantly striving to improve our reporting to bring you even greater insight, helping you to understand your hotel performance compared to the market and competition. That is why we are bringing new metrics to both the Basic and Premium reports in the most recent Hotel Benchmark update.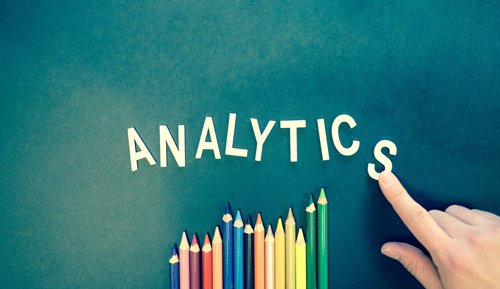 BOOKINGS
In addition to benchmarking conversion rate and average order value, we have now added bookings/transactions. During the pandemic, there has been a marked shift away from guests booking via an OTA to booking direct. In a recent study by 80 DAYS, independent hotels were enjoying up to 10% increases in direct business v OTA's. Our new reporting will allow you to measure just how many bookings your hotel has received. For basic users this applies for monthly reports and for Premium users for weekly, monthly or calendar reporting.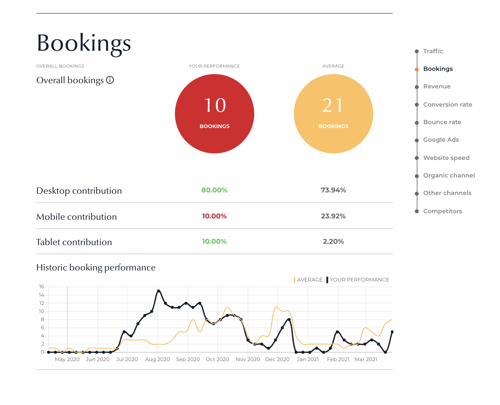 TRAFFIC BY CHANNEL 
Understanding how visitors and traffic reaches your website is essential, in particular your organic channel as this is the marketing channel that includes all website traffic reaching your site from search engines such as Google, Bing, Yahoo etc and where a large part of your marketing effort is directed. Because Organic traffic is generally the most important source of traffic for your website, understanding how your organic traffic contribution compares to the industry average can help identify opportunities and optimise your online performance.
We have added Organic traffic contribution to all reporting to help hotels understand how their Organic channel is performing relative to the industry average as a percentage of total traffic. Premium users can also enjoy data for organic bookings, revenue, and bounce rate as a percentage of overall bookings, revenue and bounce rate respectively.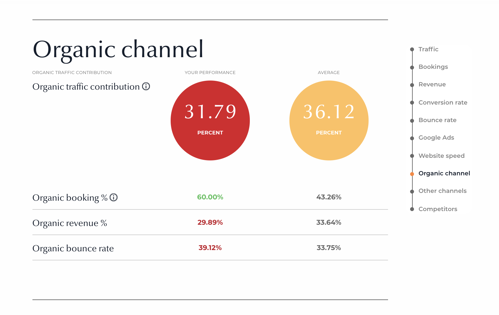 EMAIL TRAFFIC 
Another equally important source of traffic is from email. Marketing teams that invest in building powerful CRM's and carefully curating email campaigns should have the data to understand how email is performing. Email can be a powerful outreach tool to generate traffic and revenue from one of your best audiences, whether it's to read an article or take advantage of an offer or promotion, so we have also added email traffic contribution to our basic reporting. Premium users will also be able to enjoy a breakdown of traffic driven by social as well as direct all shown as a percentage of total traffic contribution.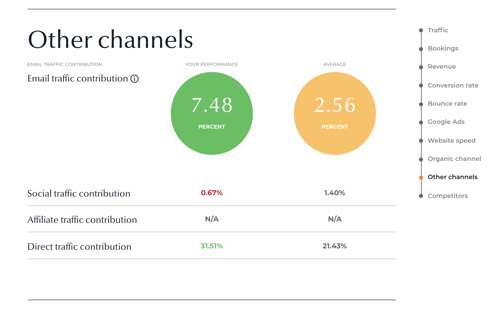 Our basic report still remains a free resource for hotels worldwide. Together, we can grow the Hotel Benchmark community which now stands at over 550 hotels in more than 60 countries. Spread the word and invite your industry colleagues to sign up.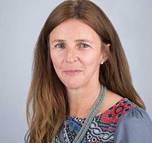 Katrina Bio
Katrina has been working in the hospitality industry since 1993, more recently at Hotel Benchmark, uncovering insight from a wealth of data.