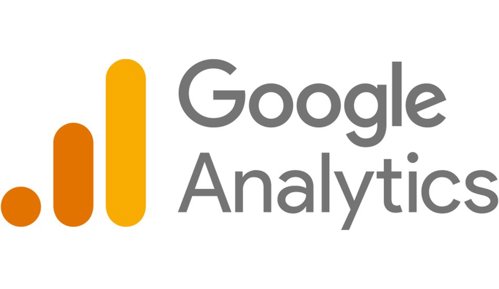 Make sure your GA4 is setup and reporting the data you need before it's too late. The July deadline for the retirement of Google's Universal Analytics is getting closer. If you haven't set up GA4 you should really think about doing it now, otherwise Google may create a new property for you.
If you've logged into your Google Analytics account in the last few weeks you might have spotted the automated message from Google that cautions users that your property (not your hotel by the way, in Google Analytics, a property is a website that is associated with a unique tracking ID) will stop processing data on 1st July, 2023.

This of course isn't news, we've known about the new platform for some time. Interestingly Google suggests to users that they should create a new GA4 property in March, otherwise one will be created, seemingly by Google based on your original property and reusing existing site tags.
WHAT DOES THIS MEAN FOR YOUR HOTEL?
Until this point, we assumed that hotels would need to be responsible for creating their new GA4 set-up before the deadline of 1st July, 2023. The reality is that most hotel marketing teams have already set up GA4 and have been running it in the background alongside Universal to ensure they have 12 months of data when the switch happens later this summer. 
For hotels that aren't ahead of the game and have yet to take the plunge and create a new GA4 property it would now appear that Google will take care of this for you, but will their set-up offer you the comprehensive, hospitality-specific focus you need for your business intelligence? The likelihood is probably not, and you'll find yourself extremely limited when analysing your data. 
WHAT IS GA4?
Google Analytics 4 is the new default for Google Analytics. It was released by Google in October 2020 and designed to be less reliant on cookies addressing the growing importance of GDPR and user privacy online. You may remember we ran a pretty in-depth article in June last year which explained the significant platform changes that Google Analytics users could expect from GA4. 
GA4 is User and Events-based, which is fundamentally different from Universal Analytics and its focus on session data. GA4 allows hotel marketing teams to follow their customer's entire journey across devices and platforms, for example if your hotel has an App. The use of Events in GA4 also allow hotel marketing teams to track the full range of a customer's behaviour when moving around your website. This can be as simple as an Event as a page view or clicking an outbound link, or more complex Events to analyse your hotel's booking funnel. Metrics like bounce rate and average session duration have disappeared from GA4, replaced by Engaged Sessions and Average Engagement Time.
CREATING A NEW PROPERTY 
Due to the significant platform changes in GA4 a fresh property must be created to track the new GA4 metrics. Our advice is to act now if you haven't already created your GA4 property to ensure you have the optimum set-up to collect all of the business intelligence you need moving forward.  There will be no data within the property when first created which is why it is important to run GA4 alongside Universal Analytics while your new GA4 property begins collecting data.
EXPERTS ON HAND
We've implemented hundreds of GA4 4 properties for our hotel clients and have created a bespoke hotelier-focused approach to capture as much first party data as possible through the advanced implementation of GA4. Our Google Analytics certified team can help you configure your GA4 account. Using your data requirements as a starting point, we can assess your existing reporting and data integration needs, with an optimum GA4 set-up. Contact us to find out more.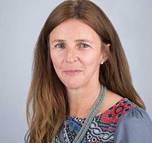 Katrina Bio
Katrina has been working in the hospitality industry since 1993, more recently at Hotel Benchmark, uncovering insight from a wealth of data.